Favorite things to do Kuta Lombok
Planning a trip to Kuta Lombok? We have got you covered!!

Most things on this list are really in Kuta Lombok or close to Kuta Lombok. Lombok island has many other cool things to do, but for this article we just focus on the area around Kuta. For the best beaches in Kuta Lombok please check our other post. Kuta Lombok is know for its great surf, there is many spots around for all levels, the perfect place to give it a go! Besides surfing there is many other things to do in Kuta Lombok, have a look at the list.



There is many great surf schools in Kuta, we have been surfing with two of them and both of them delivered a great experience.
Surf with Heartbeach
Heartbeach Lombok is a little family that loves to take you on an adventurous surfing journey, no matter your level. They welcome all beginners, intermediate and advanced surfers.
They customize all their lessons to make sure you have an amazing experience while surfing in Kuta Lombok.
https://www.heartbeachlombok.com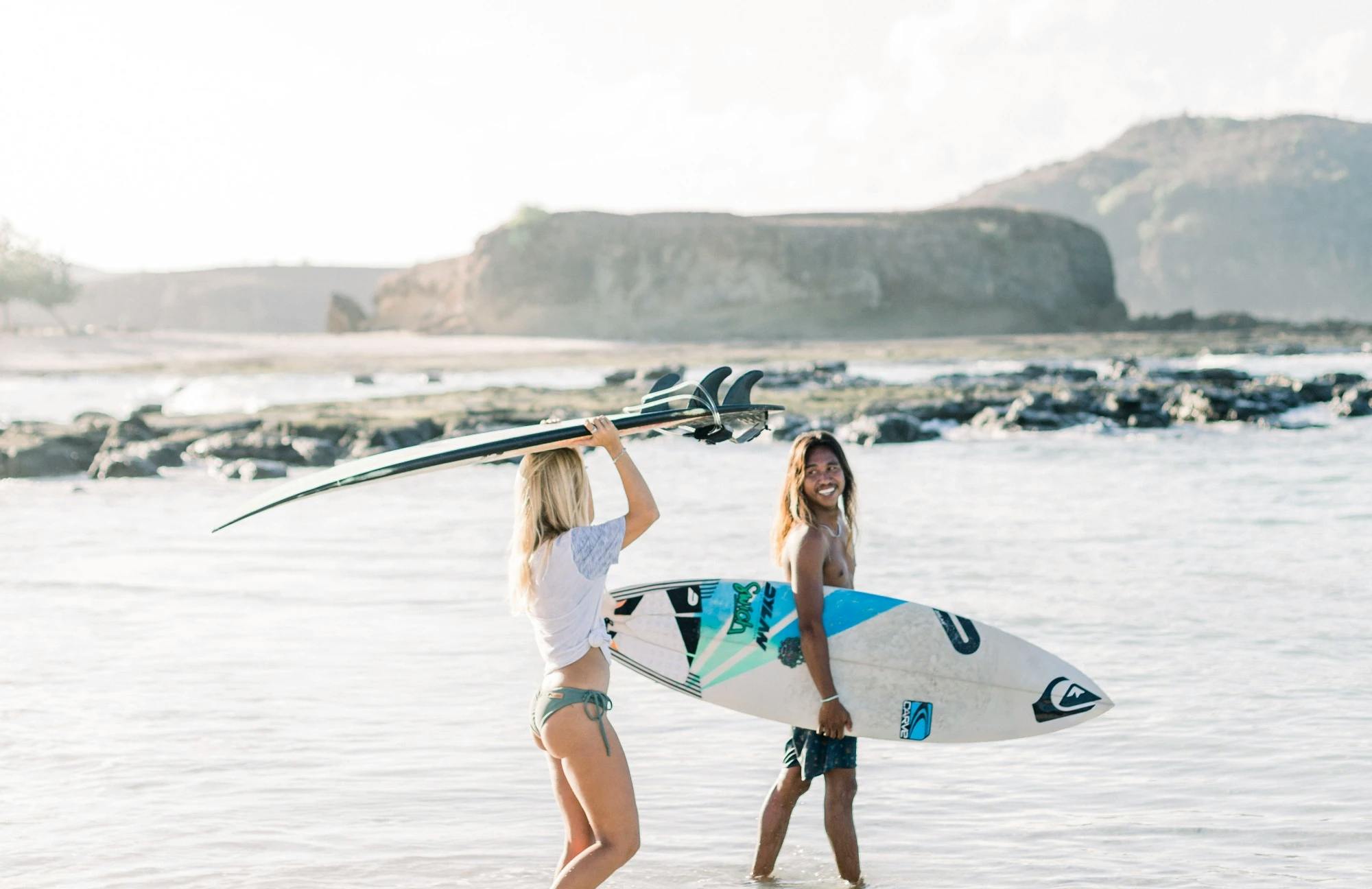 Surf with Ombak Movement
Ombak has a great team of local surfers, the best vibes and the local expertise we will show you around our beautiful Island and uncover all our breathtaking surf spots around Kuta Lombok.
Wether you never surfed before and seeking to to catch your first waves or you are already an experienced surfer looking to score some epic waves, they are with you.
They also have a warung with great Indonesian food! On Friday they have a seafood bbq, always lots of fun!
https://www.ombakmovement.com/about/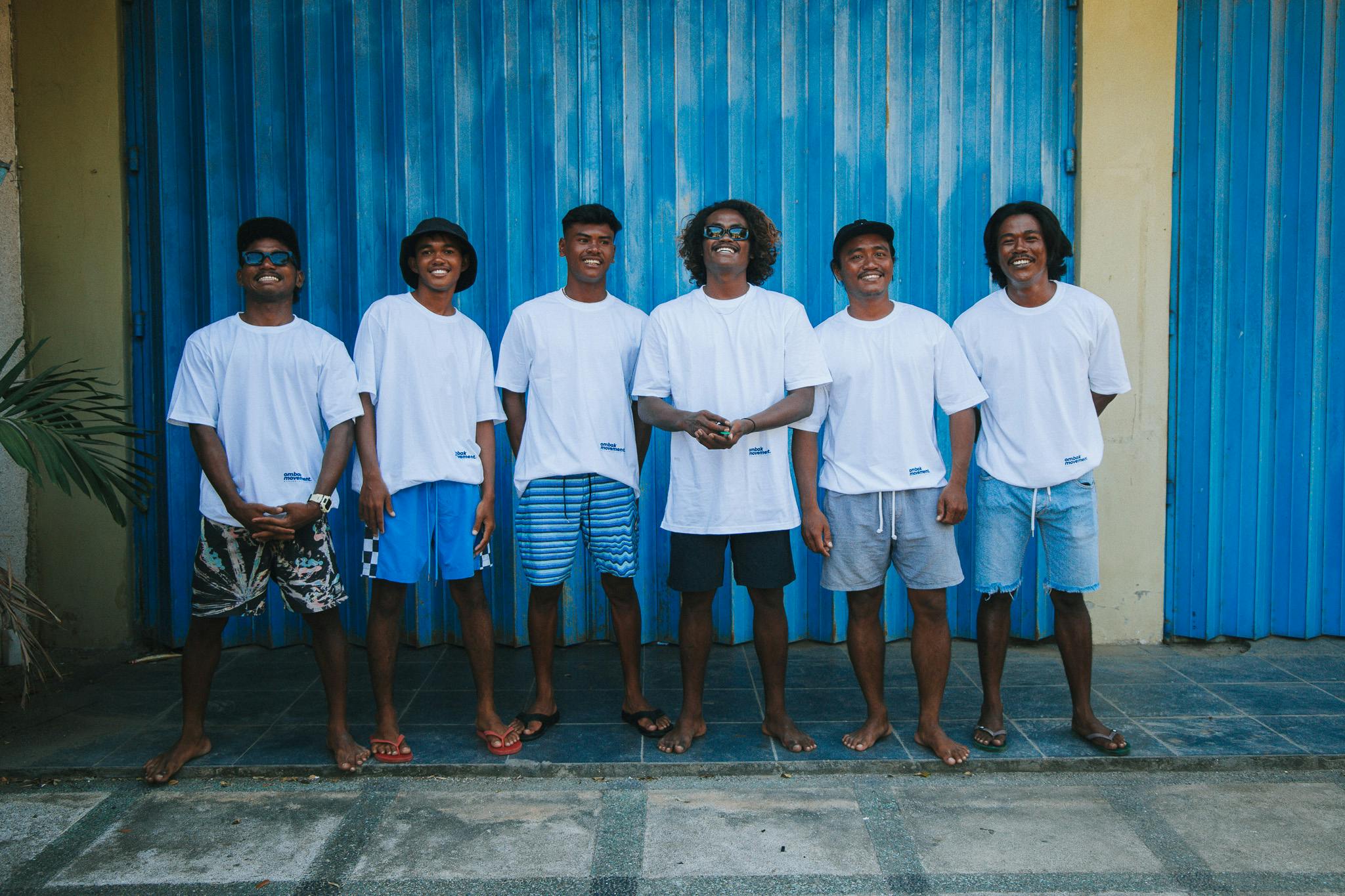 Spa: Matcha


Hands down the best spa in Kuta Lombok! Located on the main street of Kuta, make sure you book your treatment a day in advance.

Great massages, definitely after surfing or a hike on Rinjani. They also do hear treatments to nurture your hair that is always out in the sun and ocean water. We tried a facial for the first time the other day and that was an amazing experience too! They also manage the Spa in Rascals Hotel and Mana Yoga. A visit to Kuta Lombok cannot go without a good massage. https://www.instagram.com/spamatcha/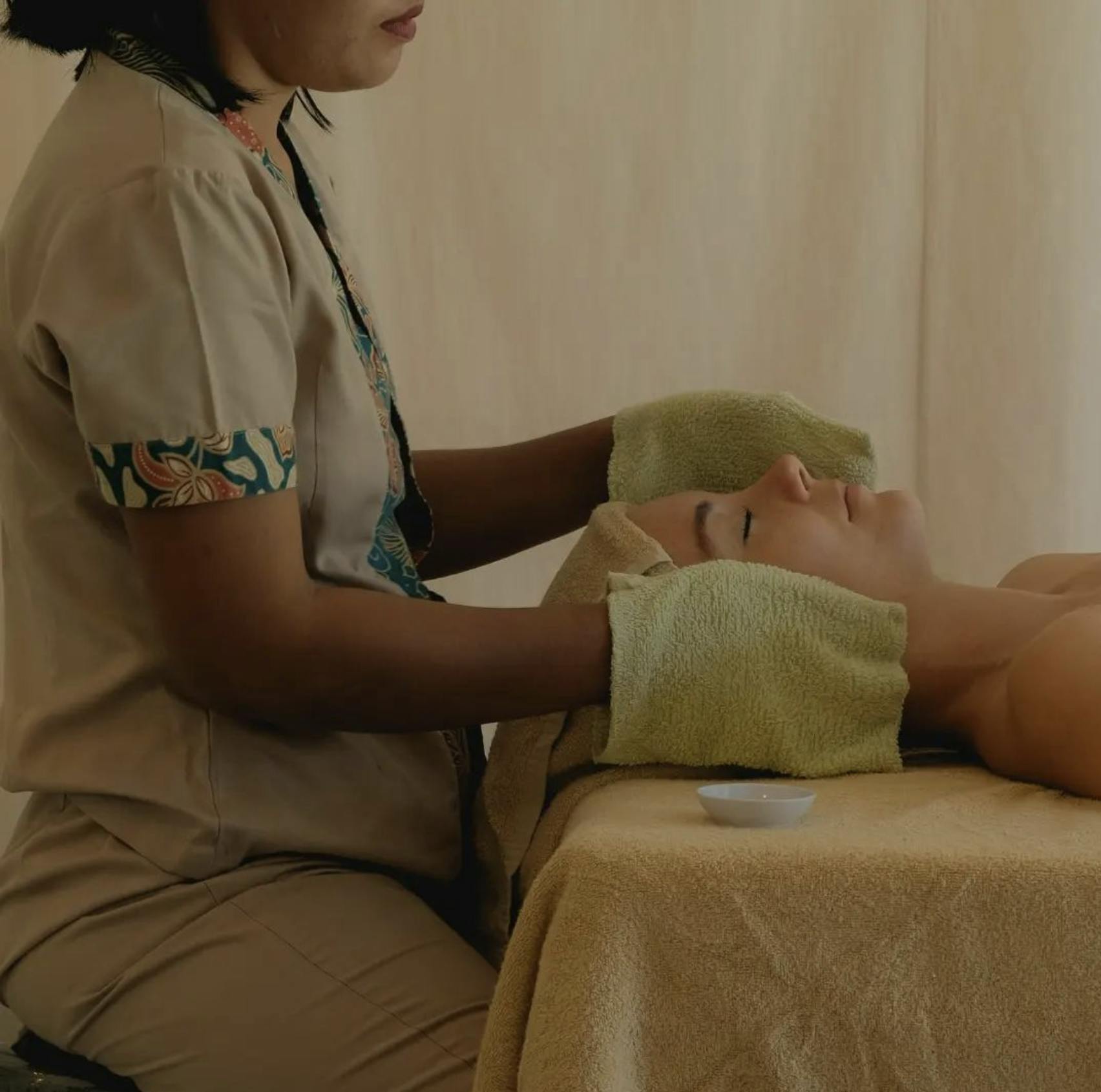 Nine Nine Workshops


Nine Nine Studio is located in town, on the way to the west bound beaches of South Lombok you will see it on the right side of the road. The focus of the studio is to highlight Lombok culture, empower women and upcycle traditional sarongs. You can buy great bags, pouches, sarongs and other items there but also customize your own by choosing the fabrics.



They also do great workshops at the studio, there is a Bamboo Postcard workshop and a Coco, Sambal Coffee work shop. Just check their instagram for the schedule and sign up!

We had a great time and it was super cool to learn something new! The workshops are also great to do as a family. 

https://www.instagram.com/nineninelombok/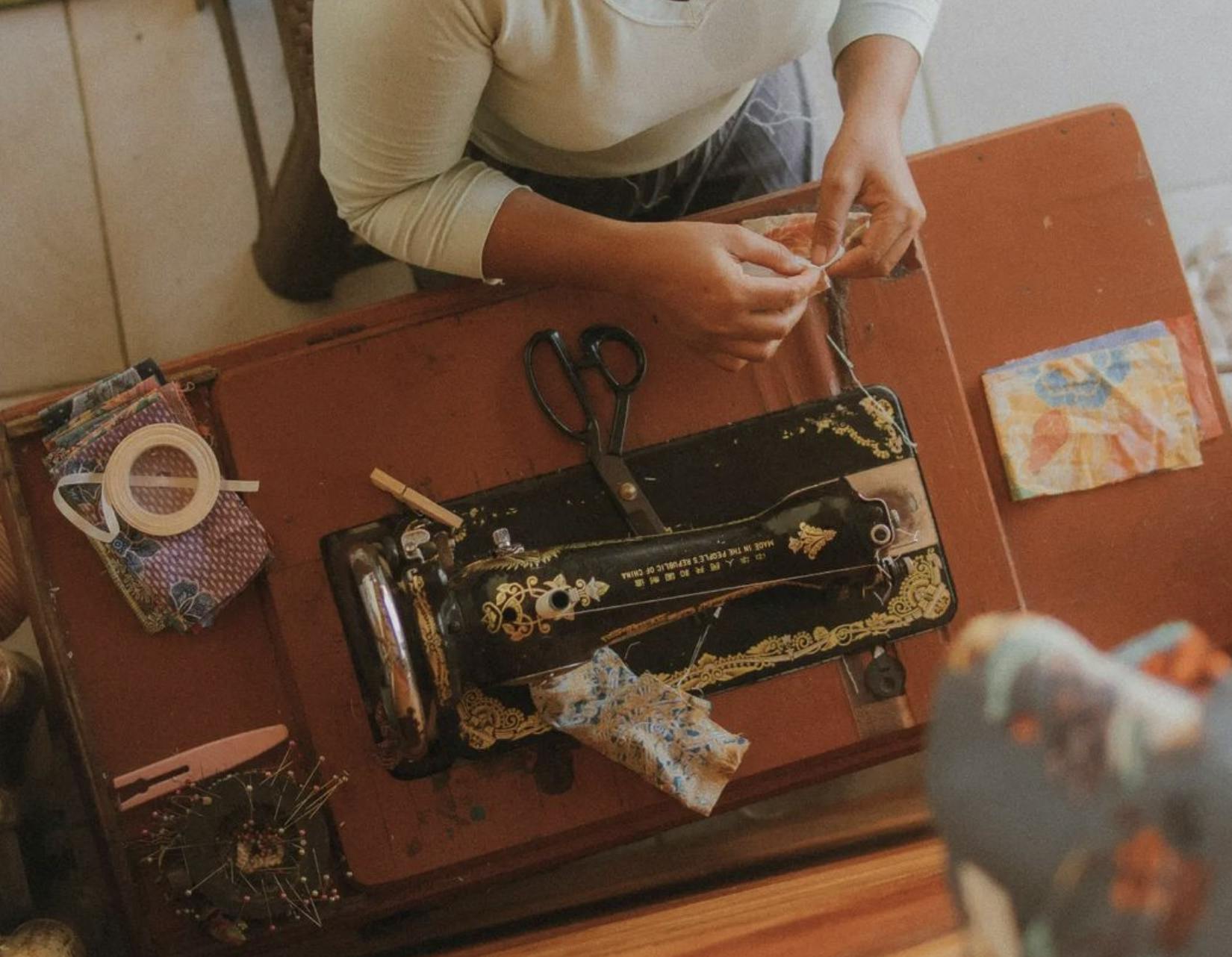 Sunday Brunch at Kenza Lombok
Kenza does a Seafood Sunday event every Sunday afternoon in Kuta Lombok with live music by April. They have fresh oysters, seafood starters and live cooking with the biggest paella pan I have ever seen! They also have a good wine selection by bottle and glass, oysters and Prosecco is our perfect Sunday afternoon! Nice atmosphere, great taste and the service it super attentive. The Sunday that we were there there was also the Lombok Eco Market in their garden, but that is not every week.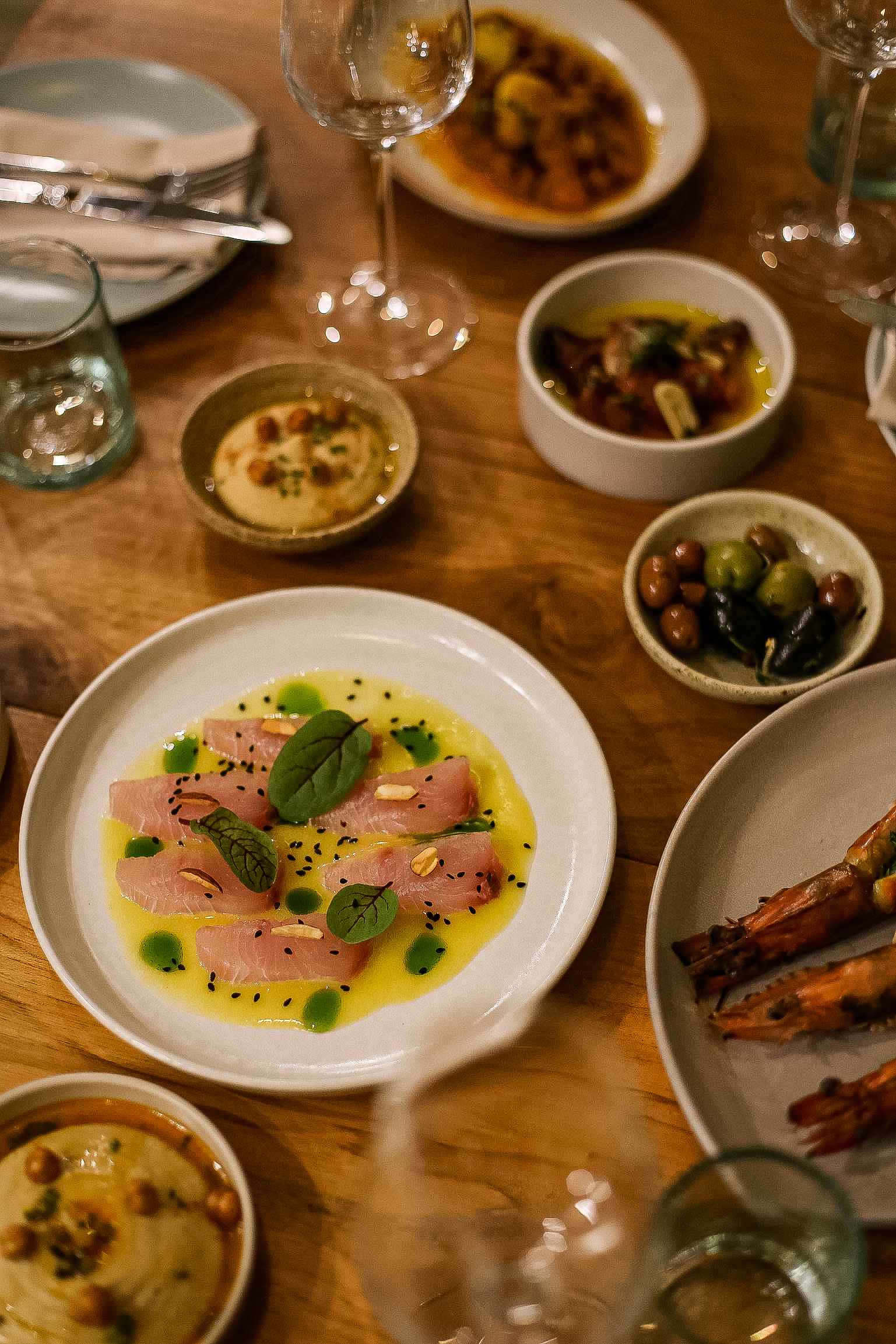 Padel Tennis in Tampah Hills
Perfect afternoon work out at Tampah Hills. They have 2 padel courts that you can rent by the hour. There is also a normal tennis court, soccer field and a volley ball court. Its just 20 minutes west of town.
https://www.tampahhills.com/experiences/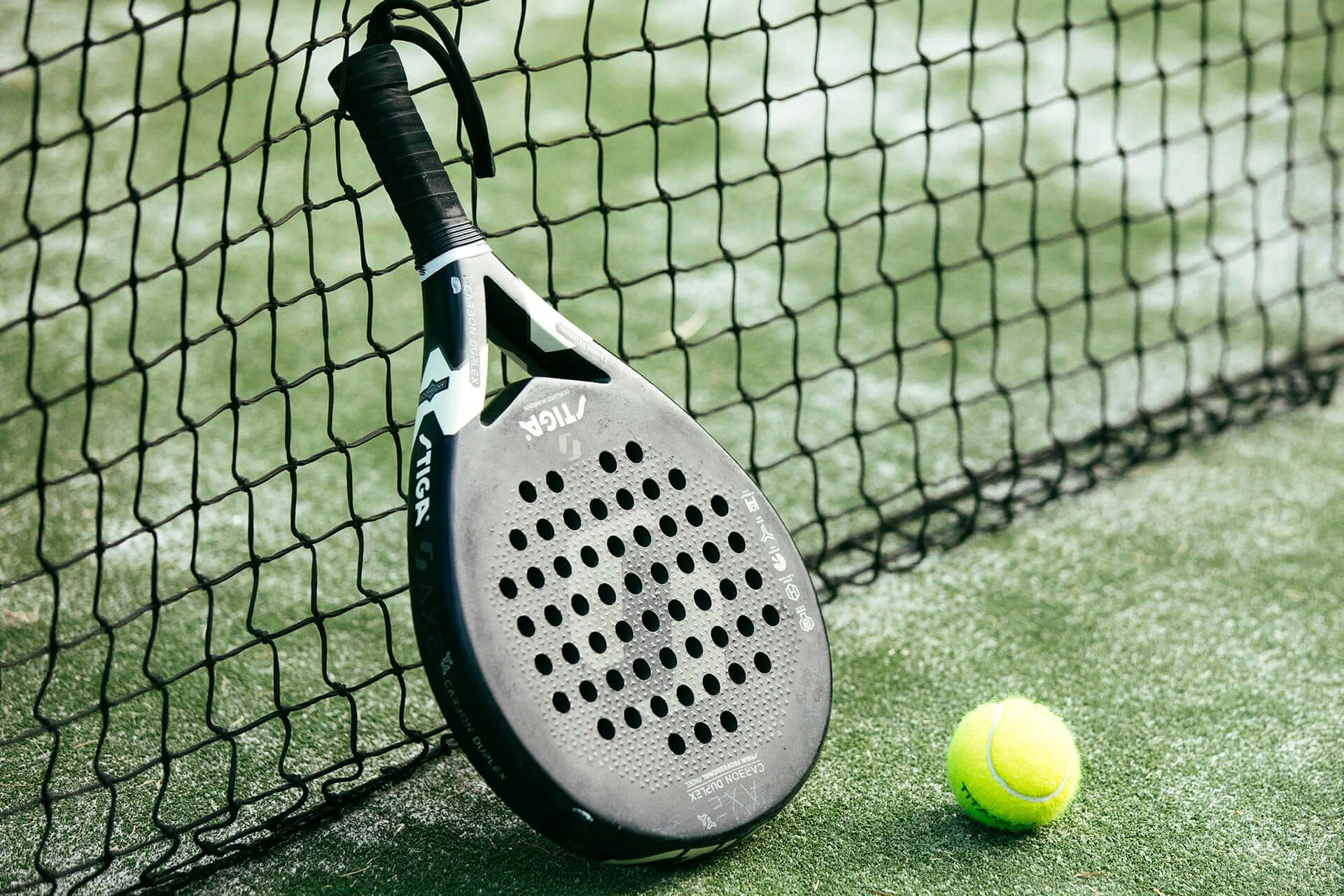 Loka Gym
Fun gym in the center of town with a recovery center > sauna, ice bath and magnesium pool.
 They give great classes too, our favorite are the Muay Thai classes and the HIIT classes, I can guarantee you that you want to go in an ice bath after that!
https://www.instagram.com/loka.lombok/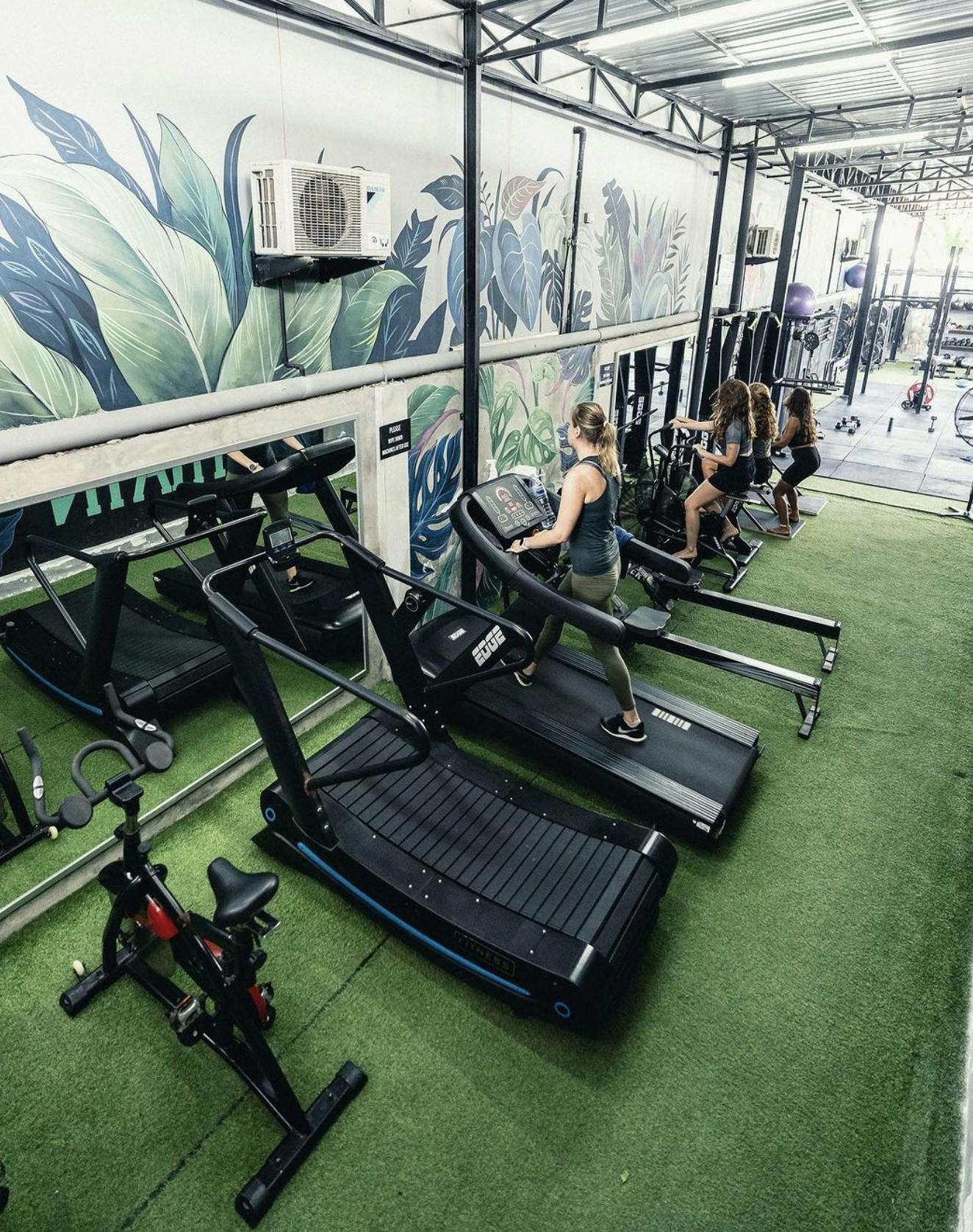 Xeno fit
A gym located in a really cool bamboo building. Xeno fit is a great spot to stay fit during your holiday. They have lots of fitness equipment and nice classes to join.
Whether you're a local or a tourist, their fitness center is the perfect sanctuary for anyone looking to get in shape and stay healthy.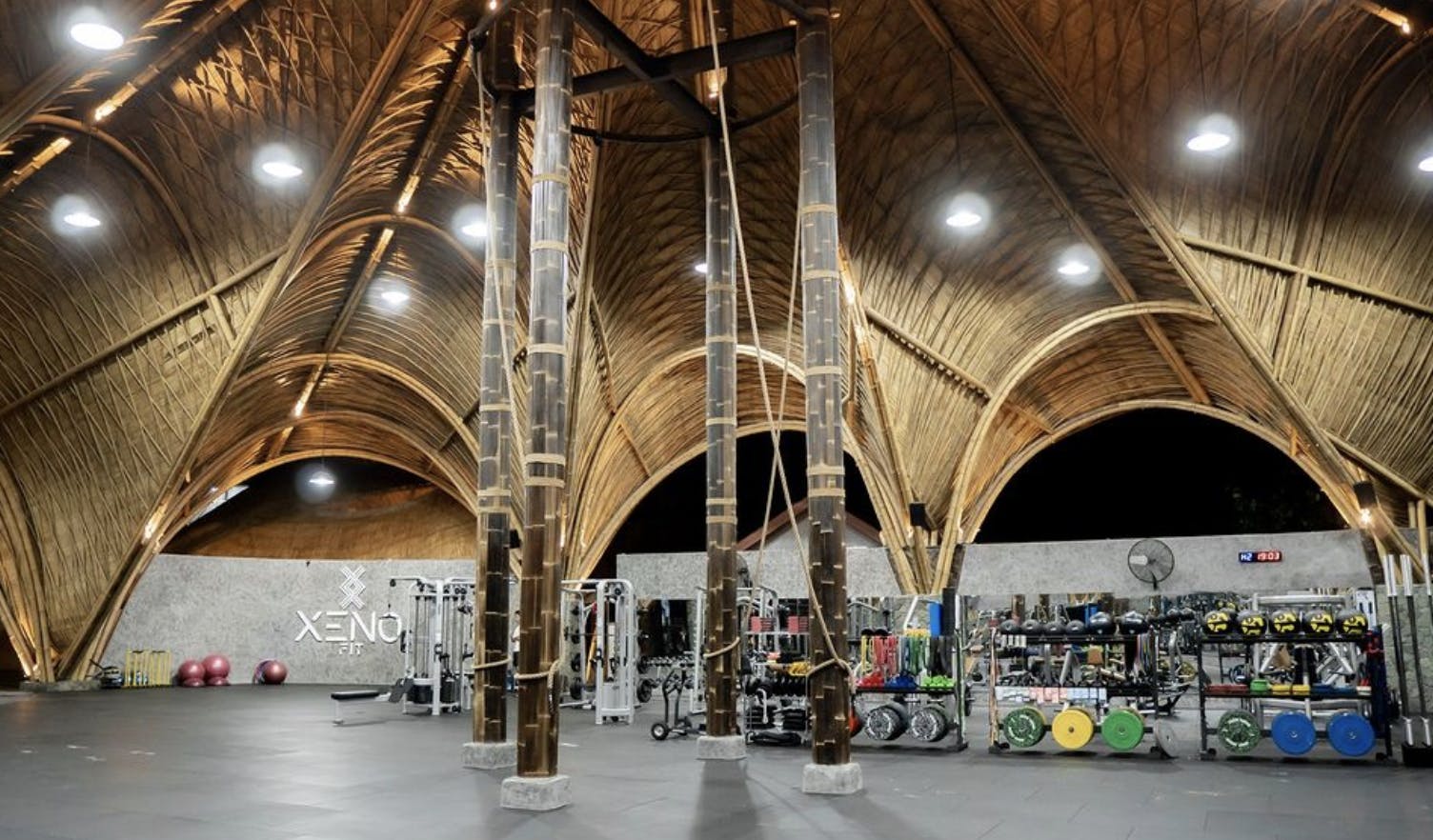 Yoga in Lombok


There are 3 great yoga centers in Kuta Lombok.

> Shanti Yoga at Jivana Resort - Great studio lead by Dewi, a Balinese yoga teacher. She also hosts cacao ceremonies and sound healing experiences (bookings required). Check their website for the full schedule. 

https://shantiyogalombok.com

> Ashtari Yoga on the hill - Yoga with a view over Kuta bay, amazing studio next to Ashtari restaurant. Check their website for the full schedule.

https://ashtari.yoga


> Mana Yoga - 3/4 classes per day and nice events too, they have Indonesian and western yoga teachers. Check their instagram for the full schedule.
https://manalombok.com/yoga-lombok/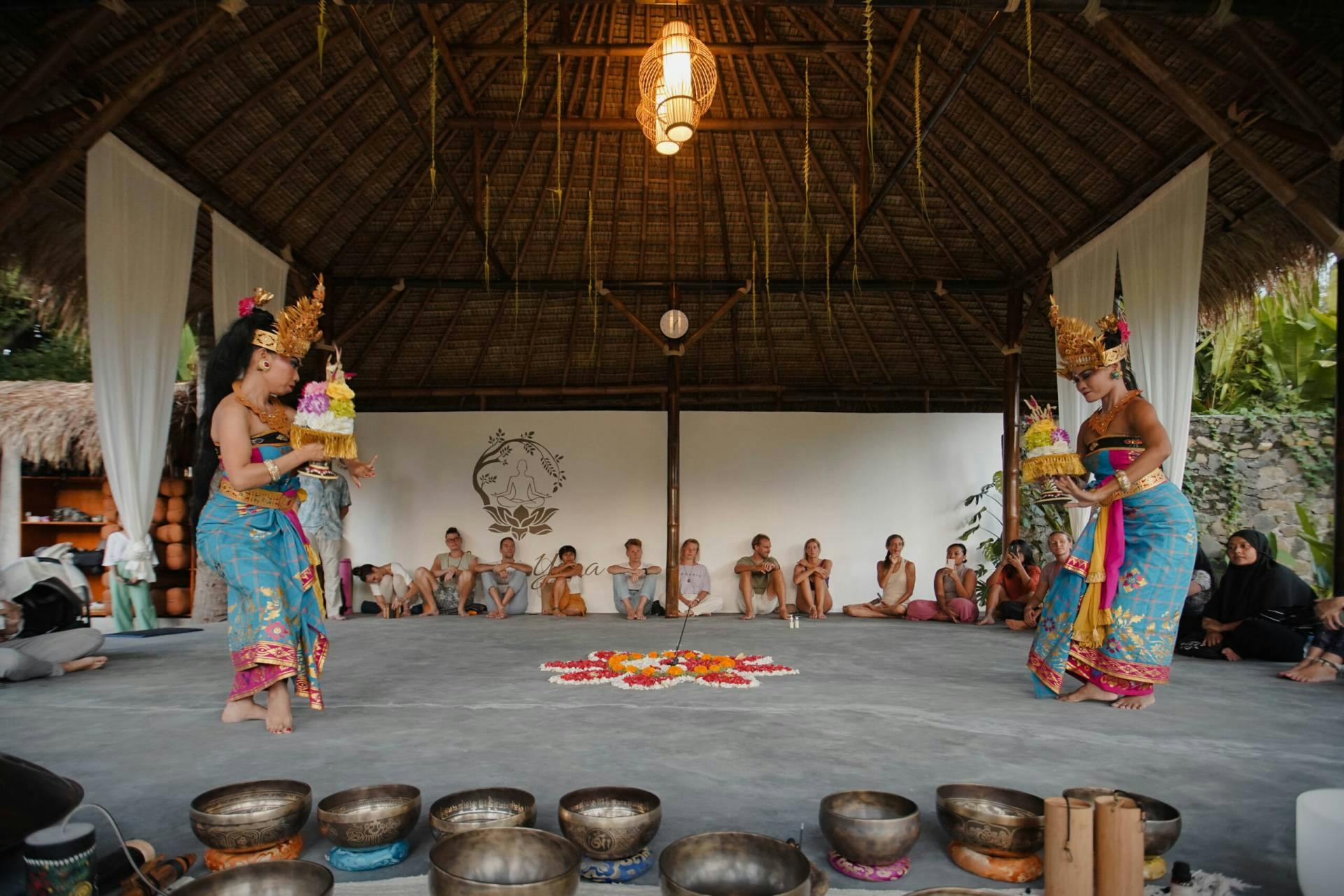 Volunteer at the Shelter for Lombok Dogs
Born from a love for animals and a desperate need for help. The Shelter for Lombok Dogs have a dedicated team of international dog lovers working relentlessly to help the dogs. They always can use a hand! Volunteering with these dogs is one of the most rewarding experiences. They always need help walking dogs (they hike them around the property daily), feeding time for dogs and puppies, socializing, cleaning, events, fundraising, local marketing (put flyers up), photography of the dogs for their adoption posts, medical help. The dogs love visitors! If you love dogs and if you want to help Shelter for Lombok Dogs to take care of the dogs in Lombok, please reach out to them. 

https://shelterforlombokdogs.org/about-us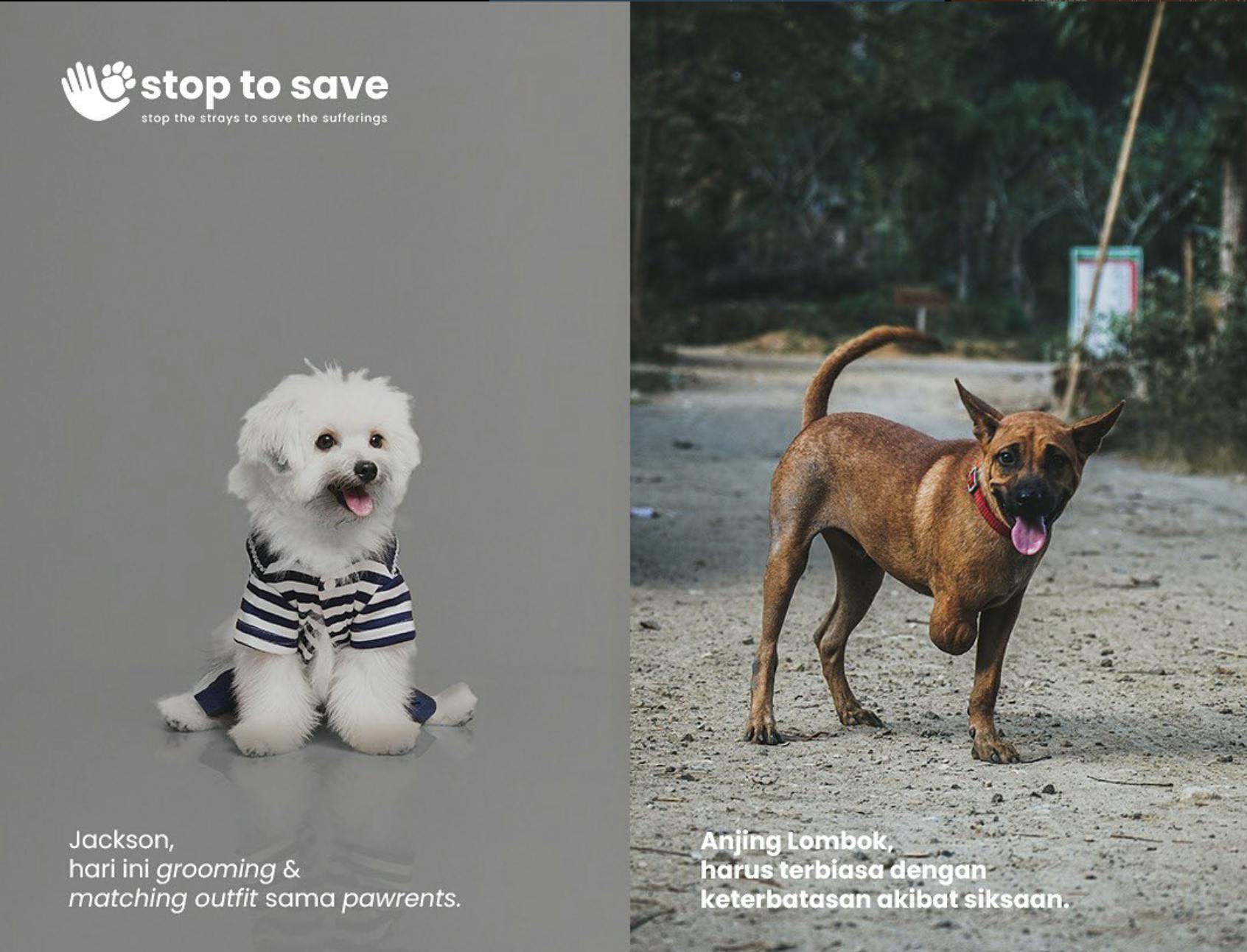 Buffalo Sunset at Selong Belanak
Selong Belanak is a great spot to spend the day but the real magic starts around sunset time. Every afternoon the buffalos go from the spots where they eat back to the stables where they sleep, this journey goes over the beach of Selong Belanak. Cool experience to see the buffalos do their really chilled beachwalk and a great picture moment while the sun is setting.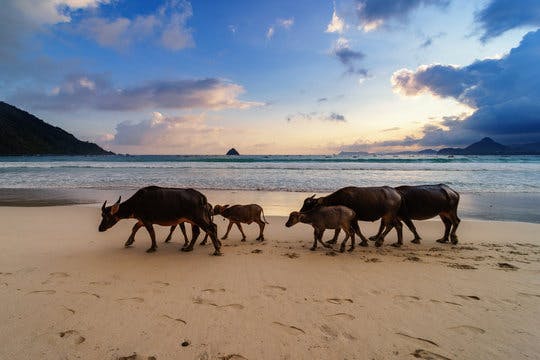 Cocktails at Klub Kembali
On the way back from the sunset at Selong Belanak beach a stop at Klub Kembali is a must! A great cocktail bar and restaurant where they really have passion for what they do. They use a lot
of local ingredients and infuse spirits, to give every cocktail that extra touch. Try their Negroni's, you won't regret it! Every other cocktail that I tried there was great too. Food is nice too and the service is great!
https://linktr.ee/klubkembali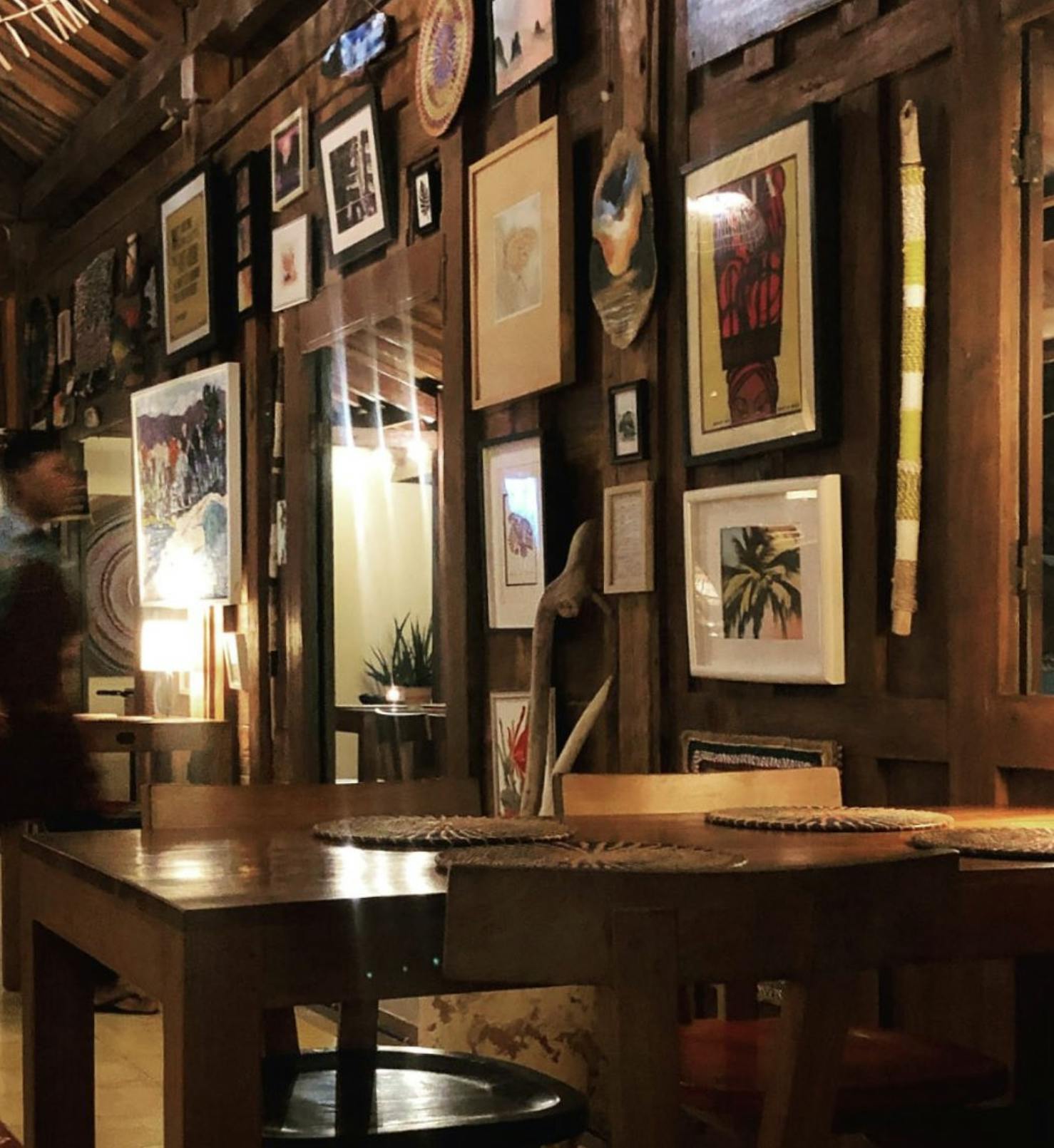 Sunset at Bukit Merese
Bukit Merese is one of the best spots in Kuta Lombok to watch the sunset from. This hill overlooking Tanjung Aan Bay on the east and has a view towards Kuta bay on the west where the sun is setting. This sunset spot is only a 15 minute drive away from the centre of Kuta Lombok. The total length of the cliffs is about 1 kilometer, so there is plenty of room for everybody to find a peaceful place to admire the setting sun. Exploring Bukit Merese is one of the awesome things to do in South Lombok.